The Mac-Haydn Theatre, Chatham. NY.
Exiled: The Evolution of Kurt Weill
Created and performed by James Benjamin Rodgers
with Jillian Zack at the piano.
Reviewed by J. Peter Bergman
"My eyes hear something / something other than my ears. . ."
The first thing you need to know is this: Kurt Weill is my very favorite composer. Whether it is music for the German stage or the French stage or the American stage, he is my favorite. Whether it is song, show, opera, orchestral, or concert piece, it is my favorite. This is just something you need to know. The second thig you need to know is I am a perfectionist and I cannot abide, nor will I accept, a slapdash or in any way inferior presentation of his music. There is one more thing you have to understand about me and Kurt Weill: I will travel just about anywhere to hear his work performed; I have traveled to Washington, DC, London, Germany, Italy, and South Carolina so far and who knows where my obsession may take me next. Last night I traveled through the aftermath of Hurricane Ida, all the way to Chatham, New York to hear a concert/lecture recital of Kurt Weill's work on stage at the Mac-Haydn Theatre performed by James Benjamin Rodgers. The New Zealand native has me beat. He traveled all the way here to sing Kurt Weill.
Kurt Weill in his garden in New City, NY, ca.1948; Photo: provided
Kurt Weill wrote the music for multiple

Mahagonnys,

for

Die Dreigroschenoper (The Three Penny Opera), Happy End, Die Bürgschaft, Der Silbersee, Marie Galante, Die Sieben Todsünden (The Seven Deadly Sins), The Eternal Road (The Road to Glory, etc.) The Czar Has His Photograph Taken, My Kingdom For a Cow (Der Kuhhändel), Johnny Johnson, Knickerbocker Holiday, One Touch of Venus, Lady in the DArk, Street Scene, Love Life, The Firebrand of Florence, Lost in the Star

s and other works. He wrote songs to poetry by Walt Whitman, Jean Cocteau, Bertoldt Brecht, Maxwell Anderson, Langston Hughes, Ira Gershwin Alan Jay Lerner, Paul Green and others as well. He was married to the actress Lotte Lenya - twice - and died in 1950 at the age of fifty. .Among his hit songs were September Song, Speak Low, The Saga of Jenny, Mack the Knife, Surabaja Johnny and Bilbao Song.


In just over two hours, with an intermission, John Benjamin Rodgers sings his way through a lot of Weill's output accompanied on the piano by the remarkable Jillian Zack who, it happens, is Mr. Rodgers' wire and the mother of their young child.
Weill didn't construct a melody by writing down three notes and a chord. He composed each song as though it would be played by an orchestra. This makes the piano accompaniment complicated, extremely difficult to play and often so vividly evocative you can feel the emotional content even before a singe word is sung. His music can be strident or lush and romantic, harsh, militant or invested with a tango beat. His melodies carry the lyrics, but his scoring carries the tunes. The first half of this show gives us his work in Germany in the 1920s as well as his work in Paris in the early 1930s. When Jillian Zack plays these pieces they instantly take us to those places and those years. It is as though she was born to play his work and I wish that Lenya had lived long enough to hear her play these Weill masterpieces. For the American songs in the second half she adopts an all too familiar Broadway style which perfectly serves the songs. You have to marvel at the ease with which this artist changes the scope of her pianistics.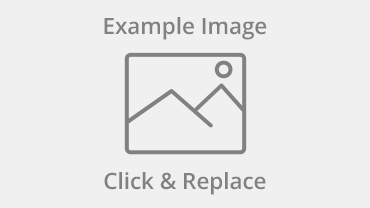 Jillian Zack; Photo: Intertnet
James Benjamin Rodgers: Photo: provided


 Rodgers is no slouch either. He sings in German and French with pure theatrical tones and no accent difficulties in spite of his heavy New Zealand speaking voice. He is particularly effective in the Jean Cocteau lyrics of

Es Regnet

and the Roger Fernay song

Youkali.

For what became a French Underground song during world war two

, J'attends un Navire

he creates an entire world through the song.


In the American half of the program he sings gems of composition such as

Oh Captain! My Captain!

from the Four Walt Whitman Songs and

This Time Next Year,

one of Weill's final songs written the year he died. He goes comic with

A Rhyme For Angela,

and heroic with the title song from Weill's last show

Lost in the Stars.

It is a perfect collection of songs not well known and avoids the easy trap of big hits and overly familiar pieces. I would venture to guess that Rodgers, like me, favors Weil and wants to share his adoration of the composer who changed the American musical forever with the directions his work took him. This is a very talented man embarking on a journey of his own as he charts Kurt Weill's own evolutionary journey through countries and times steering .with his music the course of an enormous true love: composition.


+ 09/02/2021 +
Exiled: The Evolution of Kurt Weill will be repeated at The Mac-Haydn Thearer, 1925 Route 203, Chatham, NY on Wednesday, September 29. For information and tickets call the box office at 518-392-9292 or visit their website at www.machaydntheatre.org.